Loving My Stampin' Up! Business
Loving My Stampin' Up! Business and Why I Do
Loving my Stampin' Up! business is an ongoing thing.  Why am I so passionate about it? There are many reasons, with the main one being the people that I meet along the way.
Sometimes it's just happenstance, sometimes it's planned and sometimes it's an unexpected pleasure.
For instance, I was introduced to some stampers at my Christmas Card Class, in turn, these stampers introduced me to other stampers at the Birthday Card class.  My circle expanded exponentially and because I love to be around people and share my passion for my Stampin' Up! business.
Here is a picture of the stampers that I attended my Birthday class.  Everyone is busy creating, sharing and having fun.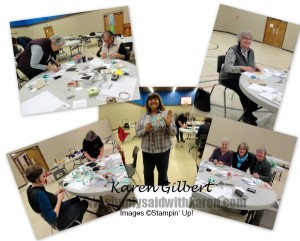 Here are a couple of cards that new found friends created from their gifts.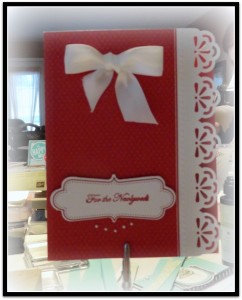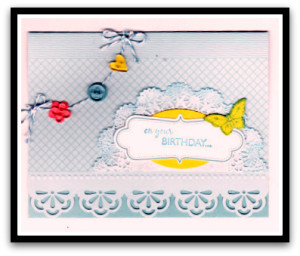 You too can have the joy of running your own business and meeting new people that will become more than just acquaintances.
How, you ask?
Currently in conjunction with Sale-a-Bration, Stampin Up has an awesome business opportunity for you.  Join the Stampin' Up family for $125 and there is more…you get $190 worth of products instead of the normal $155 worth of products.  Plus, you receive 20% discount on product order.
This offer ends the same day as Sale-a-Bration ends, March 31, 2014.
Don't delay.  Go over to this LINK and watch the videos and read the information and then JOIN my team.  Yeah!!!
If you have questions, you can always contact me by email at karen@simplysaidwithkaren.com
I will get back to you with the answers.
Happy Stamping