Perpetual Calendar Makes Your Life Easier
The perpetual calendar is mainly used to calculate the day of the week that any given date will fall.  The calculations are complicated (at least as I can tell), so won't be going into here.  But, if you would like to see the calculations, they are out there.
If you have a watch with a dial that contains dates or days of the week, that is a perpetual calendar.
Actually, the perpetual calendar is a handy little device and you can make your own using the Stampin' Up! Perpetual Birthday Calendar Project Kit.  It's just not for birthdays.  You can use for anniversaries, baptisms, christenings so that you will not forget those events that mean so much to family and friends. Because the dates are not tied to any particular day, you can use the Perpetual Calendar for a very long time.  All you need to do is record the birthday on the pages with the month and date.  You will not have to write all those events on a calendar. It's a time saver.
The kit comes loaded with papers and embellishments.  The only thing you need to supply is the stamp set, ink, scissors and adhesive.  I held a class last month where we used the kit to make the calendar and some other supplies.
Here is August for an example.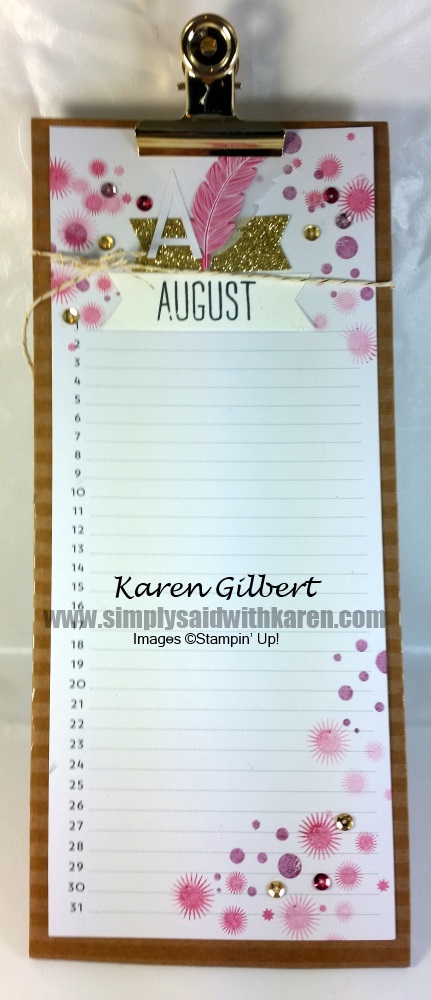 Stampin' Up!'s kits always have supplies left over. We created a couple of cards using these supplies.
Both of these cards are made using the Note cards and Envelopes.  Great to have on hand if you want to make a quick card.
Friendship Card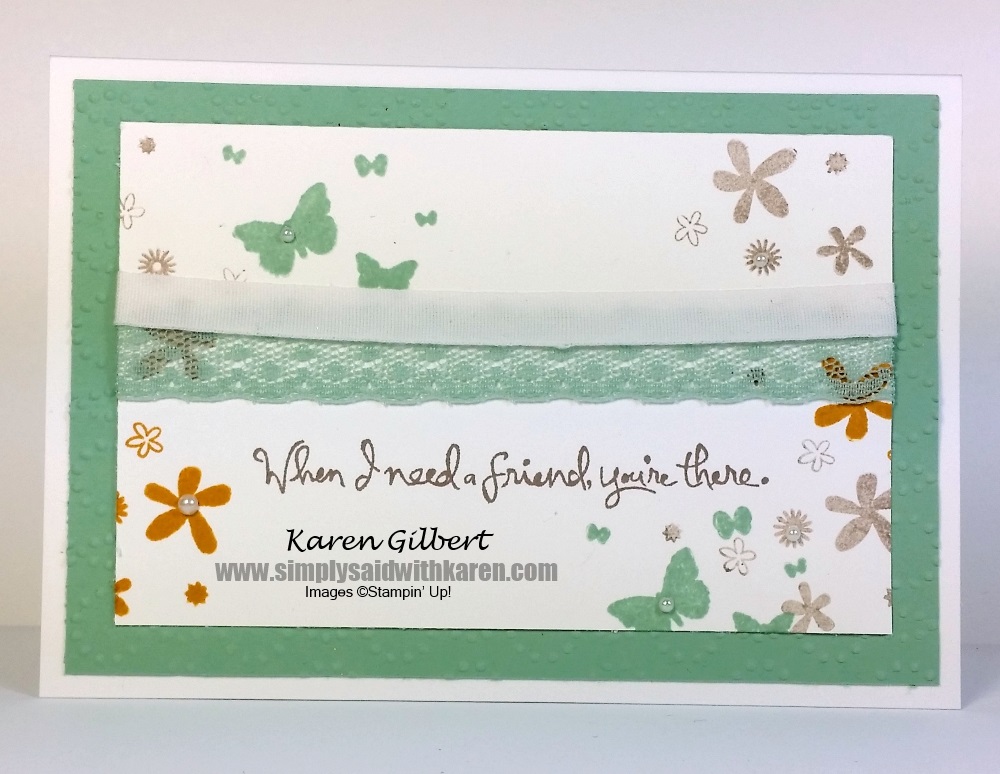 Stamps: Perpetual Birthday Calendar, Choose Happiness.
Ink/Markers: Mint Macaron, Tip Top Taupe, Delightful Dijon.
Paper: Whisper White, Mint Macaron, Note Cards and Envelopes.
Accessories: Big Shot, Elegant Dots Embossing Folder, Mint Macaron 1" Dotted Lace, Whisper White 1/4" Cotton Ribbon, Pearl Jewels.
I cut the ribbon in half so that it wasn't as wide as normal and layered the Whisper White Cotton Ribbon over the cut edge.
Encouragement Card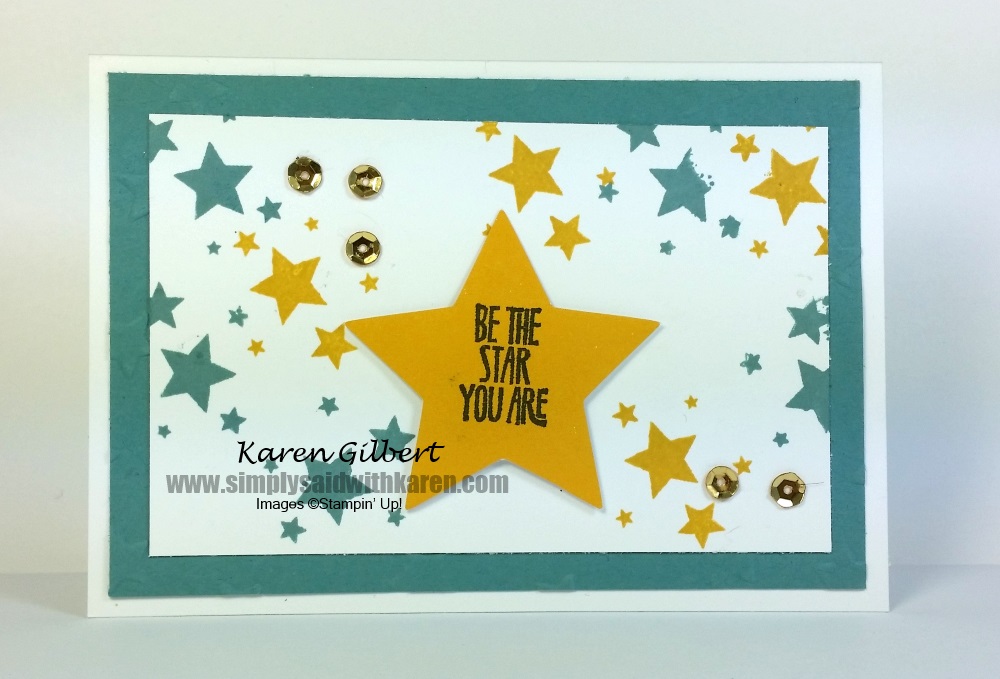 Stamps: Perpetual Birthday Calendar, Be The Star.
Ink/Markers: Lost Lagoon, Hello Honey, Tuxedo Black.
Paper: Whisper White, Lost Lagoon, Note Cards and Envelopes.
Accessories: Big Shot, Lucky Stars, Gold Sequins.
Now you can create a Perpetual Calendar for yourself and one for a friend.  That is a great way for your friend to remember your Birthday.