3 Reasons Why I Love My Stamping Business
3 Top Reasons to Love My Stamping Business
My stamping business means a lot to me and I would like to share 3 reasons with you as to why that is so.
However, before I do that, I would like to send out my thoughts to the people in Moore Oklahoma who are suffering due to the tornado that ripped through their town yesterday.  How devastating for those who lost every thing including their loved ones, houses, businesses and supporting facilities.  I have no idea what they are going through and what they must be feeling.
You can help with the situation by going to the Red Cross website and donating.  Canadian donors, US donors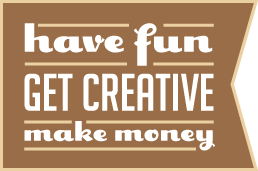 Ok, I will now give you my reasons.
People and Relationships

  I love to be around people and share my knowledge and coach them through different things.  I was never afraid to share my knowledge and keep it close to me.  I have met so many wonderful people along this journey.  My customers, my email subscribers, my up-line, my downline and my sideline.  With all of that there are still the people that read my blog, like my Facebook Page and follow me on twitter, and of course there are the various Stampin' Up! events that I attend and I have met wonderful people there are well. It is the relationship building that is so important to me.

Creativity

  I have had many opportunities over the years to be creative and enjoyed those opportunities so much.  When I started stamping, I just knew that I had found a passion, so why not turn it into a business.  Thinking about something does not get you to where you want to be, you must take action, so I jumped in with both feet.  Stampin' Up! is a premier company in the crafting world and I am so proud to be a part of it.  There is the training that they provide to get you one your way to establishing a successful business. They help you and in turn you help them with the sales and recruits.  The perks are many – advance notice of new products, sneak peeks from new catalogues that allow you to order and work with the products before they are released to the public, contests where you can win FREE merchandise (stamps and other products), bonuses such as FREE trips like the one that was just completed to Fiji.  Yes, you do have to work for these but in the end it is rewards that you have earned.


Conduct my Stampin' Up! business my way

.  My last reason for loving my Stampin' Up business is the freedom to conduct my business the way I want.  I am the CEO and Founder of Simply Said with Karen and I do conduct my business the way I want.  For example, I can work from home in my PJs if I want; there's the ability to conduct workshops, classes, private parties, online clubs, online classes stamp-a-stacks and special events.  
Of course as with any business, there is work if you want to succeed.  However, it is about pushing your boundaries and challenging yourself to go beyond those boundaries.  Some days I may not feel like stretching those boundaries and I don't have to because it's up to me whether or not I do less on one day and more on the next day.  It's called FREEDOM!
So if you are interested in the freedom of owning your own stamping business, I would love to talk to you about Stampin' Up! and give you information on becoming a demonstrator.  All you have to do is EMAIL me and I will call and talk to you.  You can also go to my Online Website to find out more particulars. 
There is FUN to be had.
Happy Stamping