Great 2016 Projects – Don't Miss Out
Great 2016 Projects
Receive great 2016 projects in your inbox each month of the year.  And, it will not cost you a thing to receive the supply lists and instructions for the projects.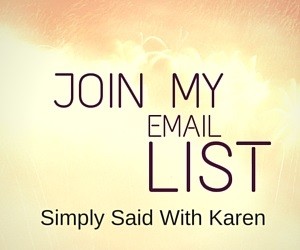 On June 1st, the 2016/17 Stampin' Up! catalogue will be available to order the great products that go into the great projects.
All you have to do is sign up to the email list and you will automatically receive the newsletter. Simple right?  What are you waiting for?
Here's how to sign up for my email list:
On this blog post there is a sign up box on the right hand top of the page.  Just put in your name and valid email address.  You do not have confirm that you signed up.  I said it was easy.
In return for your name and email address, I will send you a free gift.  This free gift is a video tutorial that you can follow along with and create a luminary.  Theses are great for summer on your patio or balcony.
Because you will likely make your luminary using paper, I suggest that you use one of the battery operated tea lights.  We know that fire and paper do not mix.
There is something magical about siting around  on a summer evening watching the flickering candle light.
Here are some other perks when you on my my email list:
Monthly newsletter with great projects as well as tips on how to use tools in a different way, techniques that you can try and answers to questions.
In addition to the free gift, you will be notified of any promotions that may be happening. These include mine as well as Stampin' Up!
Mid-month email if I really need to let you know about something.
Class schedules are included.
From time to time you will receive extra special projects that will not be available anywhere else- not in a newsletter, not on my blog an/or not on my Facebook Page.
Take no more time to decide and sign up to receive great 2016 projects.