It's World Gratitude Day. Here's How To Show Someone You're Grateful For Them
World Gratitude Day – Show Someone You're Grateful For Them
World Gratitude Day was September 21st.  Why not celebrate gratitude everyday?  In Canada, we celebrate Thanksgiving in October.  As Thanksgiving approaches, we start to think about the things we are grateful for such as friends and family.  There are also others that are not within our close circle, but they deserves gratitude as well.
"Feeling gratitude and not expressing it is like wrapping a present and not giving it." –William Arthur Ward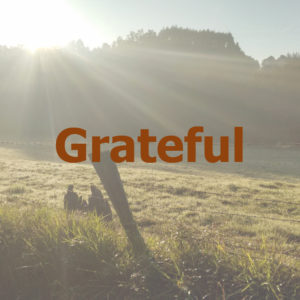 5 Ways to Show Gratitude
There are many ways to show gratitude to others, however, don't forget yourself as well.  Here are 5 ways to express your gratitude.
Show gratitude to people who love you.  Invite them to do something you know they've always wanted to do and just haven't been able to do it.  It could be card making or completing a scrapbook page.
Show gratitude to people who challenge you.  Listen carefully to what they are saying and thank them for pushing you beyond your boundaries.
Show gratitude to people who serve you.  There are people who serve you on a daily basis.  For example, the cashier in a grocery store or a server in a restaurant. If these people provide you with great service, thank them and point out what you liked about their service.
Show gratitude to people you work with. Often the workplace can become very stressful.  Especially when deadlines loom.  Why not bring coffee back to show you co-worker that you appreciate how hard they are working to meet a deadline.
Show gratitude to yourself. WHile we show gratitude to those around us, it is important to show gratitude to yourself.  Do you ever feel like you are being pulled in 10 different directions? And even though these are stressful times, you pull off all the things you have to accomplish.  Give yourself a pat on the back.  Showing gratitude to yourself does not have to be expensive or time consuming. Put a "Do Not DIsturb"sign on the bathroom door and take a nice relaxing bath, perhaps curl up in a chair with your favourite book and listen to music. If you want to spend some money on yourself, you could do a pedicure or a massage.  It's important that you don't forget yourself.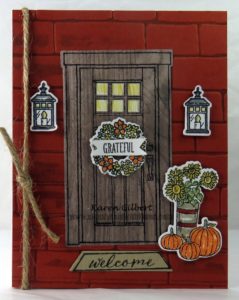 Recipe
Stamps: At Home With You.
Ink/Marker: Archival Basic Black, Early Espresso, Markers: Basic Grey, Daffodil Delight, Pumpkin Pie, Pear Pizzazz, Crumb Cake, Early Espresso.
Paper: Thick Whisper White, Whisper White, Cajun Craze, Wood Textures Designer Series Paper Stack.
Accessories: Big Shot, At Home Framelit Dies, Brick Wall Textured Embossing Folder, Jute Twine, Sponge Brayer.
Create and send a card to someone to express your gratitude. The "At Home Stamp" set is a fabulous stamp set and is can be used all year round.  The matching framelit dies help you to create a welcoming front door.  To start off, brayer the Brick Wall Embossing folder with an ink that contrasts with the cardstock you are using as your cardbase.  Brayer the ink on the side with the "Stampin' Up!" logo.  Place your cardstock into the embossing folder and run through the Big Shot.  Instant life-like bricks.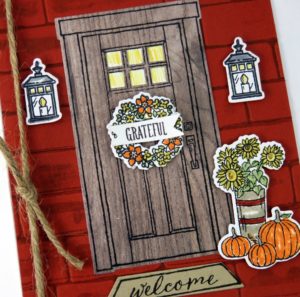 Even though World Gratitude Day has passed us by, you can still show someone that you are grateful for them.
If you need supplies to complete this card, shop my ONLINE STORE.