Whitewash Color Technique
Whitewash Color Technique – What is It?
The Whitewash color technique has been used for years and has now made its way to card creations.  Yes, Tom Sawyer whitewashed the fence with his friend Huck and of course the term whitewashing has been used in many a speech.
However, to whitewash a card, is a technique that you can achieve in various ways. 
You may remember a card that I posted a few weeks back and I said that I would do a video to show you how I did the flowers.  Just to refresh your memory, here it is again.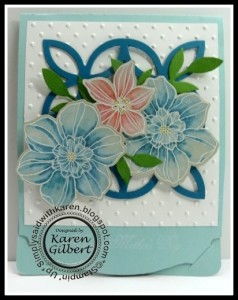 The flowers look so soft and elegant and you can achieve this look with Whisper White craft ink, an Aqua Painter, Markers and a Blender Pen.
So, here is the video.  I hope you enjoy and give this technique a try.  It's fun and adds another dimension to your card crafting.

There are also loads of other video techniques on my Cool Tools Videos Page.  Check them out HERE
Here is some information on the Cool Tools that I used for the whitewash color technique.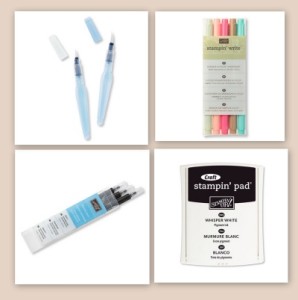 Aqua Painter #103954; Blender Pens #102845, 2013-2015 In Color Markers #131260, Whisper White Craft Ink #101731
To purchase any of these cool tools visit my Online Store HERE