Valentines Day is quickly approaching and I hope you are making those cards for your loved ones, friends and of course your customers.
Valentines Day speaks to love and caring.  I believe that the word "love" is a verb (an action word) and not necessarily a feeling.  How do you view the word "love"?  Leave me a comment and let me know.
As we make our cards, we often concentrate on the front with all the cardstock, embellishments and sayings.  When it comes to the inside, often we are remiss to add something.
I know how hard it is to come up with sayings and verses, so I am adding some of the Valentines verses that I have found along the way, and some links to verses that you can use.
Here's some funny Valentines sayings
Love is like a Cabbage
My love is like a cabbage
Divided into two,
The leaves I give to others,
The heart I give to you.
Author Unknown
It's Valentine's Day –
that time of year
when we are
once again reminded
of the grand,
old difference between
men and women.
Women are better.
Happy Valentine's Day
Daddy I Love You
Daddy, I love you
For all that you do.
I'll kiss you and hug you
'Cause you love me, too.
You help me, but sometimes,
you
need me to teach you to play.
So smile 'cause I love you
On this Valentines Day!
"If love is blind, why is lingerie so popular?" – Author Unknown
Now that you have a couple of verses to add to your Valentines cards, check out the Stampin' Up! 2013 Spring Catalogue for the Hearts – a Flutter stamp set and matching Framelit Dies.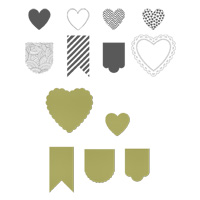 Wood Mount Stamp Set  Click on the image to for more information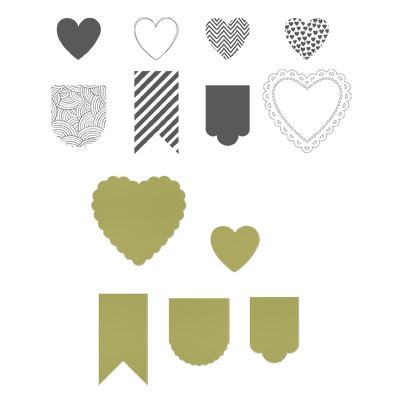 Clear Mount Stamp Set  Click on the image to for more information
Links to Other Valentine's Verses
http://www.brownielocks.com/valentinepoems.html
http://www.imag-e-nation.com/pages/Valentines-Day-Verses-Poems-Quotes.html
http://www.familyfriendpoems.com/poem/daddy-i-love-you-2
http://www.examiner.com/article/funny-valentine-s-day-quotes-sayings-silly-jokes-and-limericks-for-love
9 Weeks of Sale-a-Bration
Make sure that you are on my Email List.  I will be doing the 9 Weeks of Sale-a-Bration using products from the 2013 Spring Catalogue and the 2013 Sale-a-Bration Catalogue.  Lots of ideas with instructions included.
Have a Happy Day
Karen