Stampin' Up! is offering Free Shipping
Stampin' Up! is offering FREE shipping on all types of orders and items on the website!
That's right, you can believe your eyes.  This is the first time EVER that Stampin' Up! has offered this to our customers.
It starts Saturday, April 6 through to Monday April 8.  Watch the video to see this exciting offer and how you can participate.
You can order through my  Online Store for all items
Or, you can send me an email at karen@simplysaidwithkaren.com with your order and I can place it for you.
Take advantage of Stampin' Up!'s offer, it's an opportunity not to be missed.

Stampin' Up! also announced their 2013/2014 colour refresh today as well.  This is very exciting as some of the 2011/2012 In Colors are becoming regular items and will be around for awhile.  How about Island Indigo, Pool Party and some of the previous colours such as Blushing Bride, Pear Pizazz.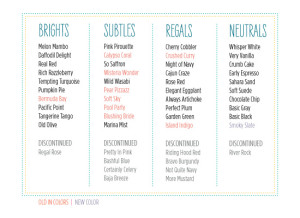 So, if you see a favourite colour on the discontinued list, then combine it with the free shipping so you will have enough for your card, scrapbook and decor projects.
Run, jump or hop to my store
Happy Stamping