Sister Act Card Challenge
I've been asked by a Blogging friend to try out for the Sister Act Card Challenge Designer Team.  So I though I would give it a try.  For a long time, I have been thinking about trying out for a design team and so I thought why not take this opportunity.
The Sister Act Card Challenge blog site is a new challenge site set up by two sisters in law who have been scrap-booking and card making for some time and they thought it would be a wonderful idea to expand their crafting family.
This is a weekly challenge with an "anything goes" theme. It will allow all who participate to show their diversity and style in their designs.  Many of us paper crafters are eclectic and like to create various designs whether it is vintage, contemporary, and/or whimsical.
Of course, there are always a few rules, and the one I like the best is to "have fun"  Isn't that what crafting is all about?  I think so.
Those who are interested in becoming a design team member have been asked to submit 3 cards to showcase.  So here are mine.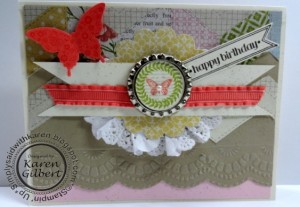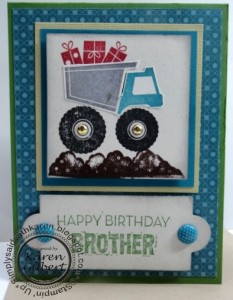 These 3 cards show my design diversity – or at least I think so.
I am off to submit this blog post and then I will have to wait and see.  You just never know!
Wish me luck and I will let you know how I did after March 22nd.
Happy Stamping!