Mothers Day Thank You to All Mothers For Everything You Do
Mothers Day Thank You
Mothers are very special and this post is a Mothers Day Thank You to all these wonderful people.
I am specially grateful this year that my 90 year old mother was able to join the family to honor Mothers day.  My Mother returned home last week after spending 5 months in the hospital.  For many days and weeks, we didn't know if she would live let along be able to come home.  But we had faith and after much hard work at learning how to walk again, she returned home to us.  This was probably the best Mothers Day for our family.
The list of what Mothers do for their families is long and I am not going to list them in this post.  We all have Mothers and so to celebrate the day, I give a Mothers Day thank you to all Mothers.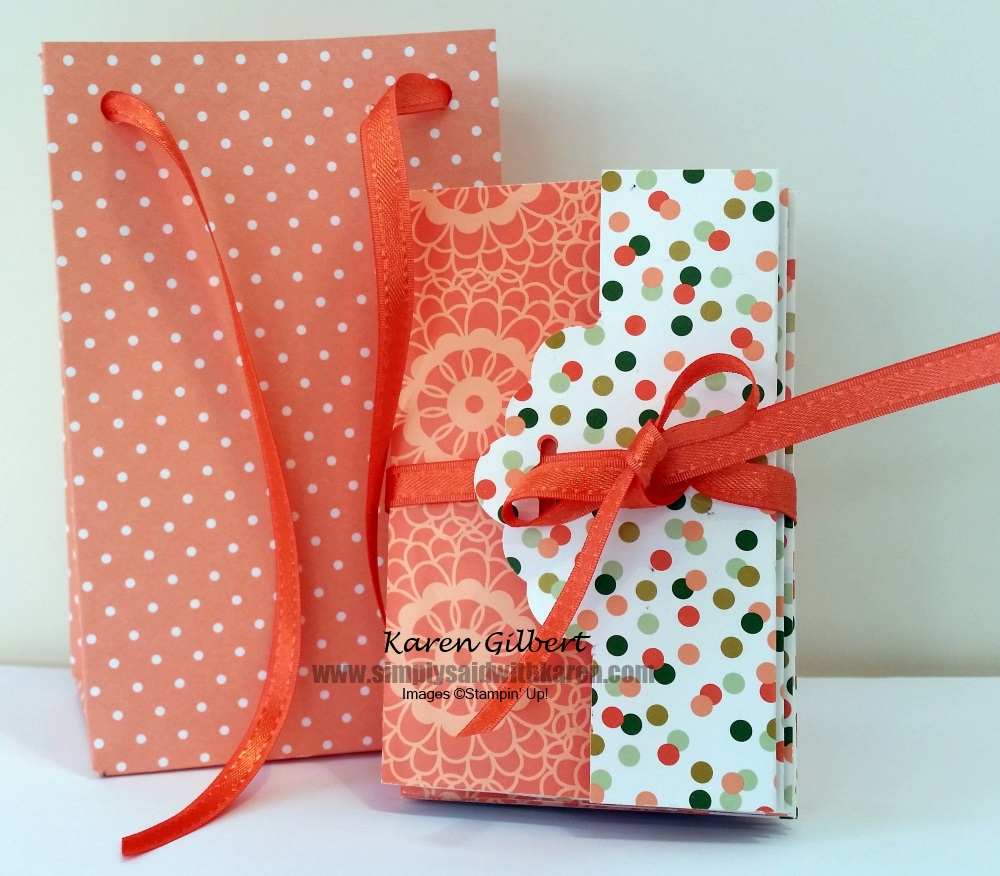 Recipe
Stamps: Work of Art, Celebrate Today, Flower Patch, Everything Eleanor.
Ink/Markers: Garden Green, Calypso Coral, VersaMark.
Paper: Whisper White, Pistachio Pudding, Calypso Coral, Garden Green, Flower Pot DSP, 2013-15 In Colors DSP Stack.
Accessories: Big Shot, Little Letters, Flower Fair Framelits, Gold Embossing Powder, Crushed Curry Embossing Powder, Calypso Coral Satin Ribbon, Scallop Tag Topper Punch, Itty Bitty Accent Punch Pack, MDS- Timeless Type Alphabet, Gold Brad and Pearl Jewels, Gift Bag Punch Board.
This card style is called a Concertina Fold and is a great card to make if you are wanting to spell out a message.  This card also uses a sheet 12″x 12″ of DSP.  The only think you have to decide is which side you want to show when you open the card.
I tried writing some instructions, but I got confused, so I will do a video – it will much easier for me and for you to follow.
The letters were done using MDS, exporting to a Silhouette e-cutter. For a video on how to do this, use this LINK.
The gift box is made using the new Gift Bag Punch Board.  This is new product from the 2015-16 Share the Fun Annual Catalogue.
I hope that you were able to give a Mothers Day Thank You to someone special.  Even if your Mom is no longer with you, give a silent Thank You.  She will be sure to hear you.