Make and Takes – Convention 2013
Make and Takes Are a Good Thing
Make and Takes or for me this time it was Take and Make from Convention.  We are allotted time at Convention to complete our Make and Takes, however, I just never seem to finish.  Then when I get home, they are pushed aside to never see the light of day.
However, this time I decided to make the Make and Takes into Take and Makes.  When I got home, it was going to be a priority to finish these up and display them to my customers.  So yesterday and today, that is exactly what I did. 
There were four Make and Takes, using the Gorgeous Grunge Stamp Set, the Hello, Lovely Stamp Set and the Tag It Stamp Set.  These 3 sets are what we got as part of our Convention Fee – plus a whole lot more that I am going to share with also.
The first image is the "Tag a Bag Gift Box" using the kits from the 2013/14 Annual Catalogue.  These come in a package of 8 and all the boxes have acetate sleeves.  The other image is of the Tag a Bag Gift Bags that come 10 to a package and have a subtle chevron design on the front.  Both these items are food safe, so you can box or bag your goodies.
These are so stinking cute!!!!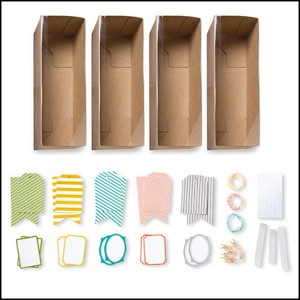 Click on Image for More Details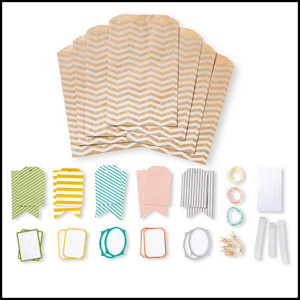 Click on Image for More Details
Either of these sets can be purchased with a bundle, that is, you can purchase the Tag a Bag Gift Bags or the Tag a Bag Gift Boxes with the Tag a Bag Accessory Kit.  Or, you can purchase each separately.  The Tag a Bag Accessory Kit can be used for both.
I am going to leave with these 2 projects and I will be back later with the other 2, which by the way are just as stinking cute!
In the meantime…Happy Stamping