Detailed Project Instructions Make Life Easier When Crafting.
Craft Easier With Detailed Project Instructions
Create cards. scrapbook pages easier with detailed project instructions.  Find the detailed instructions in the Simply Said with Karen Monthly Newsletter.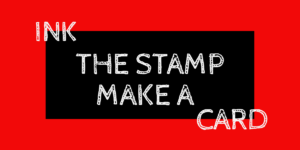 How often do you find yourself without Mojo, or would like to try a new technique, or create a scrap page with a different layout?  You will find this and much more in the newsletter.
If it's a technique you want to try, there are step-by-step instructions to follow. To make the instructions easier, there are pictures outlining each process. You know the saying "A picture speaks a thousand words".  Create projects using the technique over and over.  Try the techniques using different stamp sets, paper, and inks. Just add the technique to a notebook or  file.
How often have you purchased a new stamp set and then couldn't decide what to create, what papers, colours, embellishments, etc. to use on the card. Find suggestions to get your MOJO going.   Included in the instructions are:

a picture of the finished project.
all the supplies (cardstock, ink, embellishments and/or tools) you will require to complete the projects.
cutting measurements for all papers and embellishments such as ribbon, twine.
and any other materials  required to complete the project.

Detailed instructions include:

which cardstock, stamp and colored to stamp with.
how to put the layers together
which framelits and/or thinlits to use to die cut various images.
where to position the embellishments and/or ribbons.
How to Sign Up
Scroll to the top of this post and look on the right hand side for the sign up form.  Type in your "Name" and "Email Address" and click the "Submit" button.  It's that easy.
The next step will take you to a Thank You page where you will find a link to a Video Tutorial that shows you how to create a card using a variety of techniques.
Later, you will receive a survey asking you to provide information on any issues that you have with creating projects.  I ask this question so that I can include information  in the Monthly Newsletters to help you out..
THe next day, you will receive the latest monthly newsletter.
Over the next several weeks, you will receive a series of emails that provides information on "Greeting Card Design Elements".
Rather than scrolling up to the Sign Up Form, you can use the form right below this sentence.
Don't Forget!!! Sale-a-Bration is still going strong.  New Sale-a-Bration items will be available starting February 15th as well as all previous items. Spend $60.00 CDN get 1 $60 item SAB item.  Spend $120.00 get 1 $120.00 item or 2 $60.00 items.