3 Reasons Why You Want To Join My Mailing List This Week
3 Reasons to Join My Mailing List This Week
Today, I will give you 3 great reasons to join my mailing list.  Probably, your first question will be, "What's in it for me".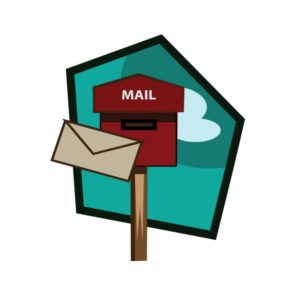 Are you a paper crafter who loves to create greeting cards or scrapbooks pages and learn new techniques, then the Simply Said With Karen newsletter are for you.
With a new Stampin' Up! Annual Catalogue launching on June 1st, you will want to see all the new products. Do you love new stamp sets, designer series paper, colors and embellishments?  However, you may have a difficult time generating ideas for a greeting card or scrapbook page.
Let's jump right into the 3 reasons to join my mailing list
All content in the Simply Said with Karen Newsletter is exclusive to you.  You will not see the projects in the emails posted on my blog, facebook, instagram and/or twitter.  It is content that you can use for your own pleasure.  Each project has a picture, supply lists, cutting measurements for paper, ribbon, etc. and detailed step-by-step instructions.
In exchange for your name and email address, you will receive several gifts. You receive a Thank You email with a link to a welcome gift. The gift is a project in the form of a video with 3 different techniques.  These techniques can be used on multiple projects.  Both new stampers and seasoned stampers will enjoy these techniques. You will receive an email each week for 5 weeks to explain Greeting Card Design Elements.
Learn how to use your tools in other ways.  For example, did you know that you can use your clear block as a stamp and create a watercolor background, or use as a pallette by dropping inks and then picking up the colour with an Aqua Painter Brush or a Blended Pen to color an image?  For more information
How Do I Join the Email List
You may have seen a "pop-Up" on your screen.  Simply put in your Name and Email address and hit "submit".  If you missed the Pop-Up, then go to the top right hand side of the blog and fill out the form and hit "submit".
Check out other reasons for joining my email list.  Click Here
Now that I given you 3 reasons to join my mailing list, I look forward to your subscription.